Couple skills can be learned! Two powerful, new Couplespeak™ coaching programs available!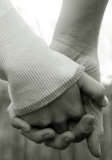 As of today, I am now offering two powerful new coaching programs for people in partnerships.
The CoupleSchool Fast-Track Program is a four session, in person or Skype, private Couplespeak™ training experience specifically tailored to new couples, new parents, or newly retired couples wanting to develop realistic expectations for the relationship going forward. Learn the "6 C's" essential to all intimate partnerships, and get off to a great start! It will be a fast education worth having!
The Couplespeak™ Relationship Tune-up is a six session, in person or Skype, private training experience ideal for couples in a committed partnership, who feel stuck in conflict, communication problems, or a lack of connection and vitality. This unique program utilizes original Couplespeak™ materials derived from my many years as a board certified, licensed couples therapist, having helped thousands of individuals and couples to solve their partnership problems and to achieve more joy.
Sign up today, and get the low, introductory rate on my "Products" page.
PS.  Remember:  Couple skills are learnable!
Trackback from your site.